Aertv offers a range of high quality, professional live streaming & video production services. We can do anything from producing a short video package for your brand all the way to live streaming your multi-camera event to a global audience.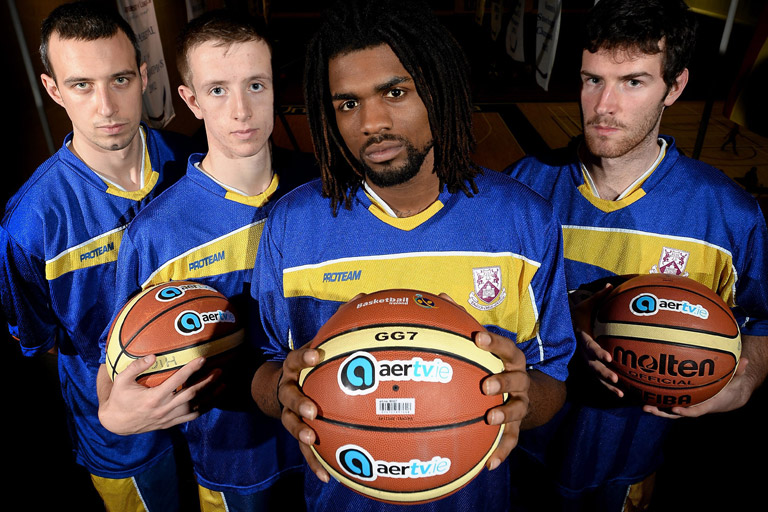 We bring your ideas to life
We plan, test and then manage each production and live event to match your needs and budget. From single-camera live streams to high-profile multi-camera set ups, we have the expertise and ability to bring your creative vision to life!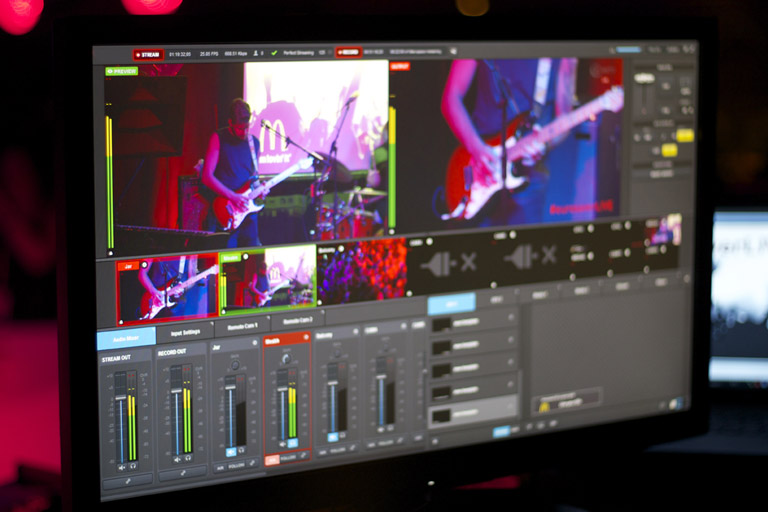 Quality is at the heart of everything we do
HD, crystal clear sound and years of experience working online and in Broadcast television give our team an advantage over the rest. And we deliver our streams to all devices (mobile, tablet, PCs and TVs) without the big costs associated with broadcast television.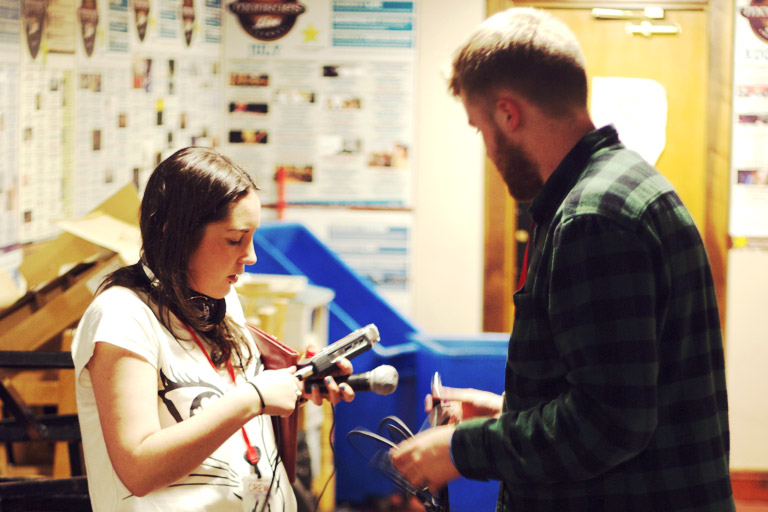 People like us because we are agile and fast
Not only are we keeping pace with new ways of producing and delivering video content online, we're leading the way. Our experienced team of producers and engineers love solving problems and making live events come to life. And no project is too big or too small – we tailor our productions to your needs so you never miss moment.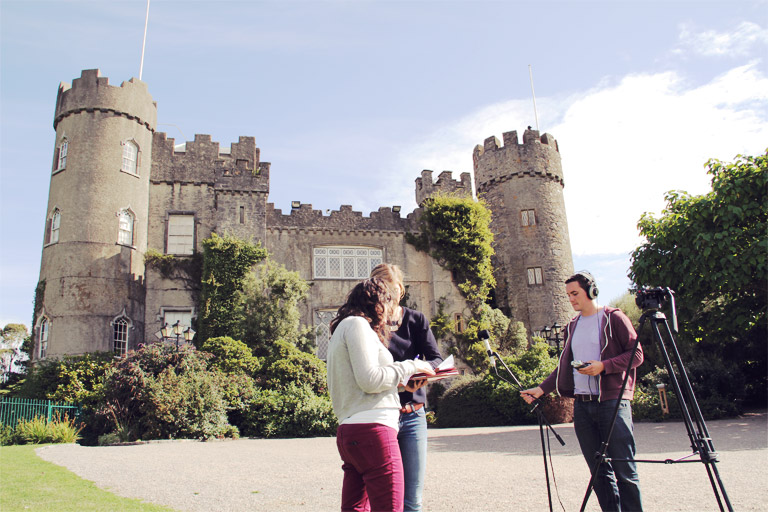 At the end of the day, we're professional
We work closely with you to create unique, high-impact live shows. Our staff always treats every member of the production – you, the talent, your staff and more – with respect. Our team will work with you to bring your vision to light. We were the first ones in the market to do what we do and carved out a niche because we listen to our clients and we develop solutions to fit their needs.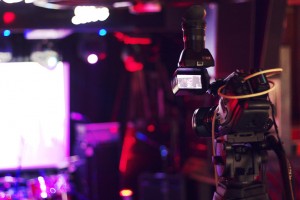 Essential Technology
By combining our own production and proprietary technology with a superior delivery network (we're part of Magnet Networks, ranked by Netflix as the fastest ISP in the country), we are best placed to film, stream and produce your next event. We are constantly testing the very latest in technologies and keeping up to date with changes in a very fast paced industry.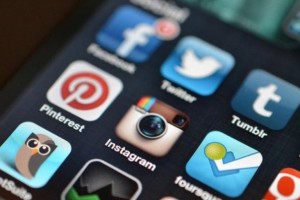 Essential Promotion
Aertv have over 100,000 people on our active member database and can communicate your event to our members through our weekly e-zine. We're pretty good on social media too – we have 40,000 engaged users between Twitter & Facebook with a highly active social media team, who will promote your event and live stream before, during and after the event.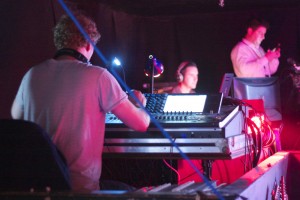 Essential Experience
Experience is key in delivering a seamless live event. Our team have years of experience working in TV (BBC, RTÉ, TV3, Setanta Sports). We understand the importance of quality production and we embrace the connected world. Our team has produced more than 600 live events for high-profile clients including Microsoft, McDonalds, Jameson, Paramount Pictures, Fáilte Ireland, Aviva and Vodafone (to name just a few!), in addition to working with 30 Irish sporting organisations.
Distribution Platforms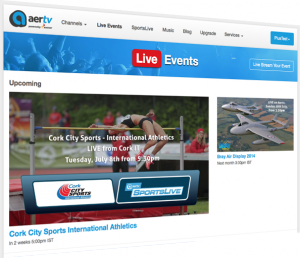 Aertv Live Events
A platform dedicated to streaming all kinds of live events. From conferences to concerts and everything in-between.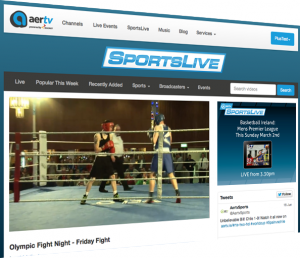 Aertv SportsLive
We love sport. That's why we created SportsLive, a whole platform just for watching live and on-demand sports.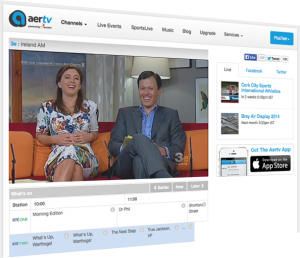 Aertv Channels
Live TV, online. This platform is build for 24/7 linear channels. Ideal for delivering a curated schedule of content and creating a unique shared experience for your audience.
Some of our clients

FAQs
I have a camera crew. Can you work with them?

Yes. If you have a production crew you like to use for video, we can work with them. We can manage, produce and vision mix the live stream, while your camera operators can do what they do best and capture great content.

Do you produce highlights video packages?

Highlight video packages are popular with our clients and our Video Editors work with you to produce a high quality video you can be proud to share with everyone.

What can you cater for in live productions?

Our team and equipment can cater for numerous set-ups that include multiple cameras, vision mixing, video inserts, on screen graphics, commentary and more.

Can you host a pay-per view event?

Yes, we can help you to activate sponsorships, monetise your video content with our pay per view system and optimise your live event for online.

What is included in the live streaming service?

Aertv is the only Irish platform that offers an end-to-end solution for live streaming. We can provide a dedicated internet connection, a live video production crew, distribution of your event to an immediate audience and we'll even give you a recording of the live stream after the event.

How much does a live stream cost?

Every event is different and we like to work with you from the beginning to understand your video requirements and quote a price after speaking with you. Fill in our enquiry form to get a quote.

How can I get my event on SportsLive?

It's simple, just fill in our enquiry form. Let us know a little bit about what you want to live stream and we'll get back to you. To see a list of features available to our SportsLive partners, click here.

Can I embed my live event on my website?

Yes. Embedding functionality is available for all our events on request.
Google+