Watch our Live Streaming Services video here.
What Do I Get in a Live Stream?
Why Live Stream? – The Basics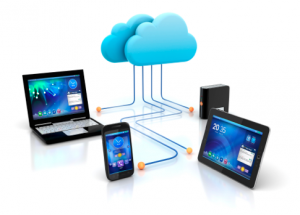 Wider audiences: Through live streaming, you have can reach anyone with an internet connection on any device.
Connect with your audience: Your online audience can engage with the message.
Quality Video: Live streaming provides for good quality audio and video broadcasts.
Easy Access: Live streaming with Aertv provides access to Television with no barriers of entry.
Showcase Unique Events: Events that would not make it to traditional television no have a platform and audience online. Live streaming with Aertv combines TV and online.
New Opportunities for Advertising: Live streaming with Aertv gives you  the opportunity to control ads around your own live event.
Drive Traffic to your Website with Embeddable Video Player: Aertv facilitates live streaming on any website.
Broadcasting range: Web streaming provides for unlimited range in broadcasting whereas radio, for example, has limited signal strength and some are limited to country. Our live streams are available worldwide.
What do I Get in a Live Stream?
Pre-Event
Our consultant experts will listen to your needs and help you determine the right web streaming approach to meet your objectives.
Our technical experts will survey the venue to ensure all the adequate elements are in place (e.g. internet connection, space, lights, sound, etc.).
Our team will prepare all of the technical equipment needed for the live streaming, including the servers, encoders, cameras, lights, sound, operators, technicians etc.
Our designers and programmers will build any technological infrastructure needed for your event (e.g. customized player, social media page etc.).
We will work closely with you to build event awareness and audience through the use of our extensive social networking footprint and email database.
We will also provide you with embed codes so that you can have your live event on any amount of websites you like.
During the Event
A dedicated team that includes a Production Manager, Camera Director, and Webcast Solution Expert will be present with your team to ensure everything is working smoothly.
Webcast Specialists will monitor the event to check both the signal input from your presentation and the video streaming.
Post-Event
We will provide you with interactive analytics to measure the immediate success of your event.
We will also conduct a post-event debrief to assess the quality of our services to your team.
A reminder of the archived web stream will be sent to both our and your database to make people aware of its availability and when if or when it will be played out.
Tips For Live Streaming
1. Building Live Stream Awareness:
Building awareness will ensure your target audience is reached.  This may, for example, involve reaching out to your social media audience and or sending out reminder emails to your database. Continuing on building awareness during and after the event is also important to extend the reach and impact of your event.
2. Pre-Event Checklist:
Certain things need to be thoroughly tested and checked well in advance of any live event taking place. Such as, testing and ensuring proper internet infrastructure is available at the events location and determining appropriate A/V equipment required (e.g. the number of cameras, lighting, audio and video mixers etc).
3. Having The Right Team:
Aertv.ie has all of the capabilities to provide you and your target audience with an excellent live stream of the highest quality. It all starts with a simple conversation with one of our live stream experts who will act as your primary point of contact and streamline the process for your event.
FAQ's
1. Ho do I get my event live streamed?
Its simple! Just call Gillian at 6810213 or email her at gillian@aertv.ie to get things started.
2. Do I need to pre-install anything?
No. Our web streaming solution provides everything you need, providing there is an adequate internet connection on site.
3. What sort of internet connection do I need to live stream?
We require a minimum of a 2Mb upload speed for best results in a live stream. You can easily test your current connection here. Simply click begin test and check the right hand figure. If it reads above 2.0 then you have an adequate connection for a live stream.
4. What if I have A/V equipment that can capture the event?
We can help you by providing you with our expertise. We can provide you with access to our data infrastructure or we can encode the video signal so you can provide new services to your clients.
5. How far in advance do I need to plan for a Live Stream?
As much time as possible. With live streaming you can never have too much time to plan. For most live web streams, we recommend preparing for it 3-4 weeks in advance. The nature of your production may, however, call for more, or less, planning and development time.