Video Archive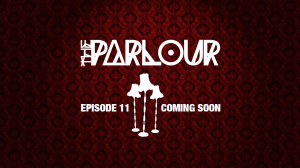 May 2015
The Parlour TV
The Parlour is a 12-part TV series covering independent musicians and artists from Ireland.and beyond. Recorded weekly with a studio audience, the series is presented by award-winning music documentarian Danny Carroll, previously of DCTV's 'Community of Independents', which ran for four seasons and showcased a host of Irish musical talent.
The Parlour is produced in Dublin's legendary music venue, Whelan's, which celebrated its 25th birthday in 2014. The majority of each episode will come from the 'Parlour Bar', with Ray Wingnut, of Wingnut Records, an independent music retailer, distributor, label and collective, bringing a report from twelve different gigs taking place in the two venues downstairs.
The series features 24 different Irish & international acts as well as discussions on different aspects of the music scene in Ireland and beyond. The website is a hub for activity around the television content and related interactions and sharing to take place among a community of independently minded music lovers.