Aertv is Ireland's No.1 streaming service.
Aertv is disrupting the TV landscape across Ireland by embracing mobile and video technology to distribute live content to a growing smart economy that consumes the majority of their TV content online.
Aertv Plus is our online TV subscription package with access to 19*channels including BBC One, BBC 2, BBC Three, BBC Four, BBC News, CBBC, CBeebies and Russia Today available on the go! Sign up today to get your first month for FREE here!
Magnet broadband customers can also access this service for the reduced price of €4.99 on Aertv Platinum.*
Aertv also offer live streaming and video production services and work with clients to create engaging video content for digital natives. Aertv is a winner of a Digital Media Award for Best in IT and Telecommunications.
Experience is key in delivering a seamless live event. Our team have years of experience working in TV (BBC, RTÉ, TV3, Setanta Sports). We understand the importance of quality production and we embrace the connected world. Our team has produced more than 600 live events for high-profile clients including Microsoft, McDonalds, Jameson, Paramount Pictures, Fáilte Ireland, Aviva and Vodafone (to name just a few!), in addition to working with 30 Irish sporting organisations. Aertv is the only Irish platform that offers an end-to-end solution for live streaming. We can provide a dedicated internet connection, a live video production crew, distribution of your event to an immediate audience on Aertv that positions your content right beside Ireland's favourite TV channels.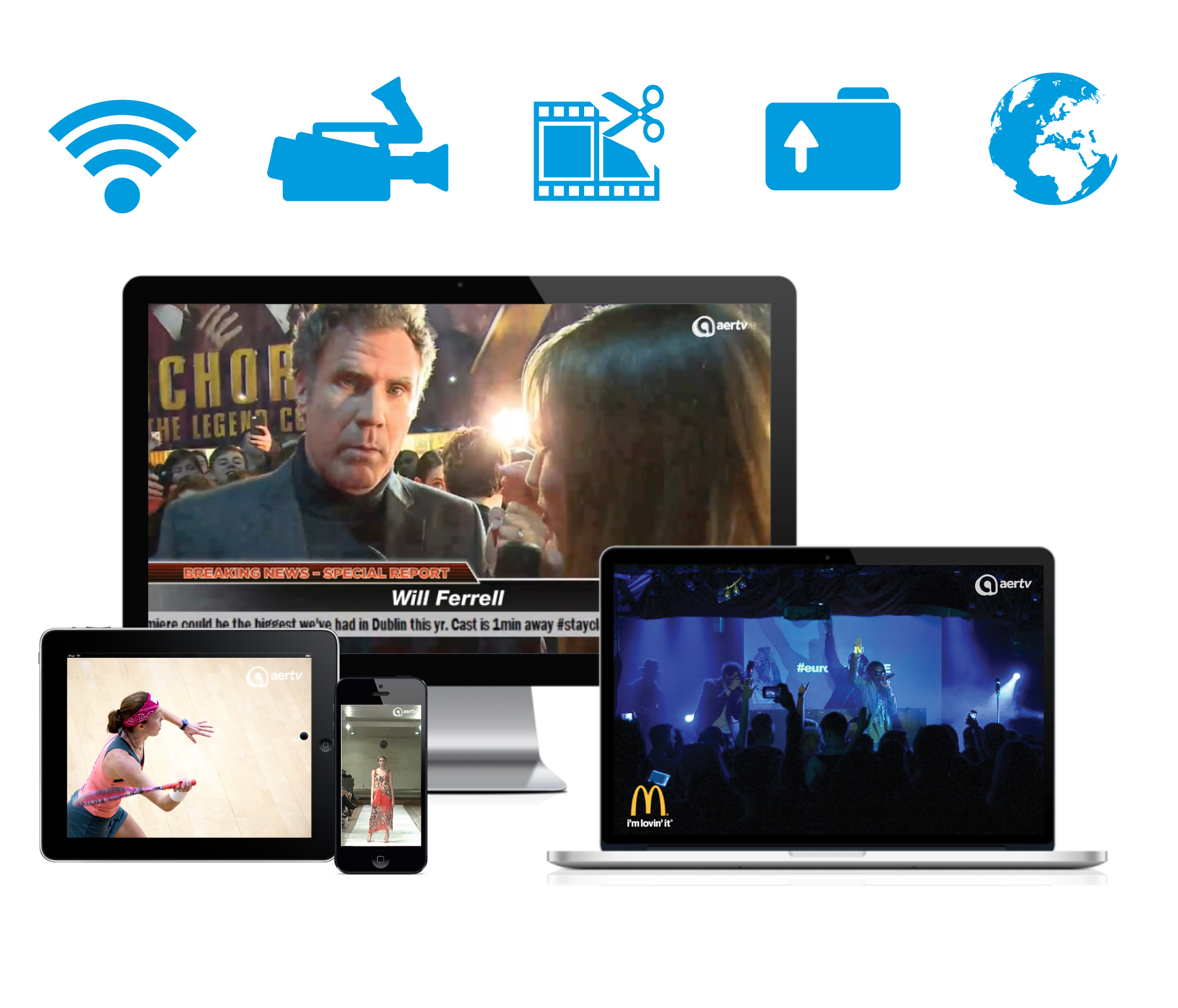 Our new service, Aertv SportsLive brings Irish sports together. Get exclusive access to Ireland's only live and video on-demand sports platform. We work with Irish sports organisations to bring you the matches and events you don't want to miss. All sports are available to a worldwide audience with fans able to access the content for FREE.
Our parent company, Magnet, is actively challenging both the residential and business markets through Magnet.ie and Magnet Business and has provided voice, internet and television services to the Irish marketplace since 2005. Magnet is currently rated as the fastest internet service provider in Ireland by NETFLIX since Feb' 2013. The company pioneered super-fast broadband in Ireland offering speeds of up to 100Mbps and owns the largest fibre-to-home network in Ireland and the UK. For more information visit Magnet.
Aertv Channels
Read about our channels
* Note: Some additional channels are temporarily available for a limited time only and are subject to change.